Ham radio antenna and tower installation, repairs, maintenance. 
More than 40 years climbing experience, including Rohn, Trylon, US Tower and others. Small and large beams, receive and transmit arrays.
Licensed, insured. Contact Jon P. Zaimes AA1K: aa1k@ARRL.net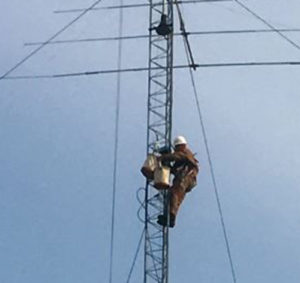 Yes, we do tower work all winter long. It was 18 degrees near Poughkeepsie, New York, when we repaired a switch box at 70 feet in December.