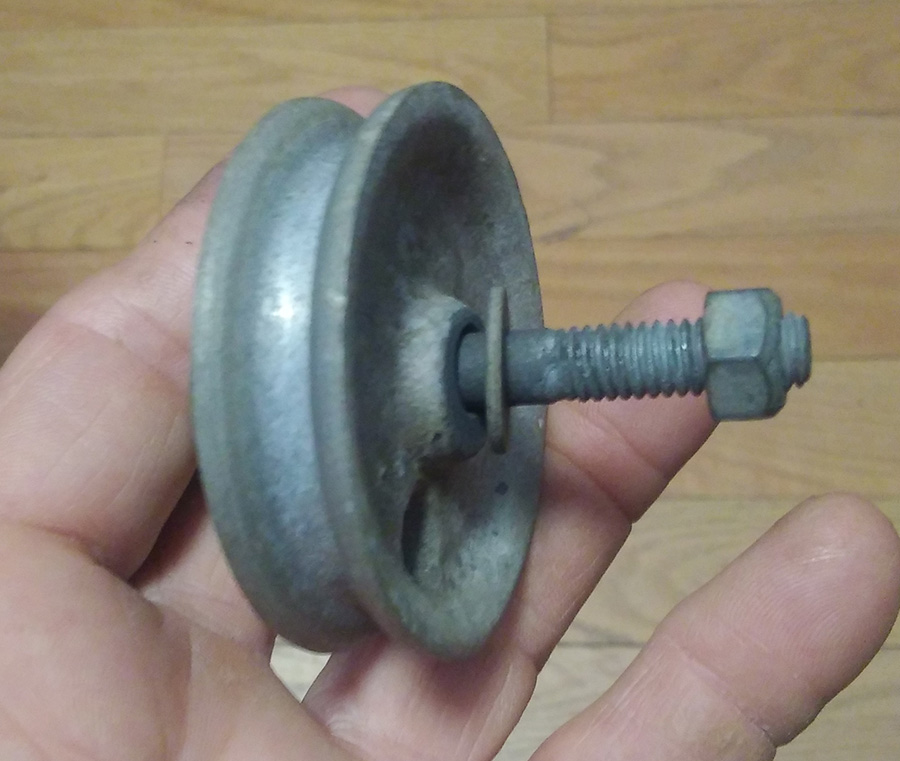 I'm trying to replace the worn sheave on the top pulley assemblies of two Rohn EF-2545 gin poles. This appears to be cast aluminum with a 5/16″ bolt going through the center hole. The sheaves measure 2 3/8″ outer diameter, and are 5/8″ wide. The center hole in the sheave has worn with time such that these are now wobbly and risk pinching the haul rope if it jumps out of the sheave.
I tried contacting Rohn and they directed me to their distributors. The first I called said they couldn't help me, and the second said they didn't have it but would try their contact at Rohn.
There is no listing in the online Rohn catalogs for this. I've been unable to match up anything of this size or close from any industrial suppliers thus far.
Anyone have a source?
Please email jz73@verizon.net